.
As a full service printer, T&T Creative Specialties strives for excellence in providing our customers cost-effective solutions and we are committed to provide the best service. Our dedicated staff has over 50 years of print trade experience. We apply that knowledge by working one-on-one with customers, listening to their needs and providing them with a cost-effective solution for their print requirements without sacrificing quality. Contact us to see how we might better serve you.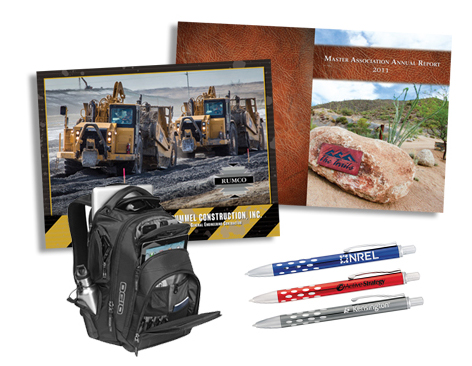 T&T Creative Specialties is a promotional product distributor and proud member of the Advertising Specialty Institute (asi). Promotional products, also known as ad specialties, make up a nearly $17 billion dollar industry and are used by virtually every business in America. Why? Items such as mugs, pens and t-shirts are memorable and provide a better cost per impression for advertisers than almost every major marketing effort like TV and the Internet.
We are able to supply your company with every possible promotional product from over 3000 suppliers. With so many ad specialties available there is a huge opportunity for professionals like you to boost ROI (Return on Investment) and leave a lasting impression with your customers.